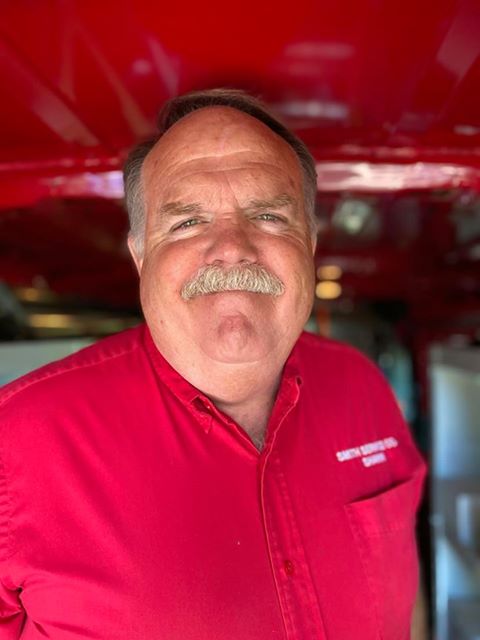 Shawn
9 Reviews
Air Conditioner Installation in Lawrence, KS 66044
"From the phone call with Christina to the tech coming out to my house the Smith Service Company has always been super friendly. All the techs are very knowledgeable and are always willing to go the extra mile. I would recommend the Smith Service Company for any and all HVAC needs."
– Kathy S.
Heat Pump Maintenance in Baldwin City, KS 66006
"I won't call anybody else. Shawn, Levi, Ryan, Louis and the entire staff are friendly, helpful, and honest."
– Sarah F.
Air Conditioner Repair in Lawrence, KS 66046
"Shawn fixed my AC unit so well that on Wednesday evening after work, I had to turn it down by about 2 degrees. He is "the BOMB"! We are so lucky to have Smith Service Company in our area."
– Anne B.
Ductless Mini-Split Installation in Lawrence, KS 66049
"It has been a pleasure to work with SmithSCI. Shawn was very helpful on the front-end, helping us plan and size our system. His installation crew was friendly, punctual, hardworking, detail-oriented, and accomodating. I would definitely recommend Smith Service Co to my friends and family. We purchased a 5 head mitsubishi ductless system and are very happy."
– Matt S.
Air Conditioner Installation in Lawrence, KS 66049
"Thank you Shawn, the guys were more than I could have hoped for and fixed several problems while they were here doing the A/C installation. Unexpected blessing!"
– Don B.
Air Conditioner Maintenance in Baldwin City, KS 66049
"Shawn was friendly, efficient, and thorough in the service he provided."
– Helen D.
Air Conditioner Maintenance in Tonganoxie, KS 66086
"Shawn has serviced our heating and cooling needs for many years now and we really appreciate having him do it. He is one of the most honest people we have ever known."
– Marvin D.
Air Conditioner Repair in Merriam, KS 66203
"Shawn was awesome. Polite and professional."
– Mark F.
Air Conditioner Repair in Lawrence, KS 66044
"Shawn and his employees were courteous and professional. They went about their business in my house in a workman like way wasting no time and the quality of the work was great. They cleaned up after they were done and were happy to explain what it is they found and what they did in terms I could understand. Ultimately I felt I was treated with respect and that the cost of the work was appropriate for the work that was completed."
– Monte S.
---
The Smith Service Company proudly provides HVAC service to Baldwin City, De Soto, Eudora, Gardner, Kansas City, Lawrence, Olathe, Ottawa, Tonganoxie, and the surrounding Kansas communities. Visit our service area page for more coverage details, call us at 785-594-8800, or request service online today.